After literally YEARS of wait time, and months' worth of last-minute revisions and preparations, the moment has finally (actually a couple months ago now) arrived!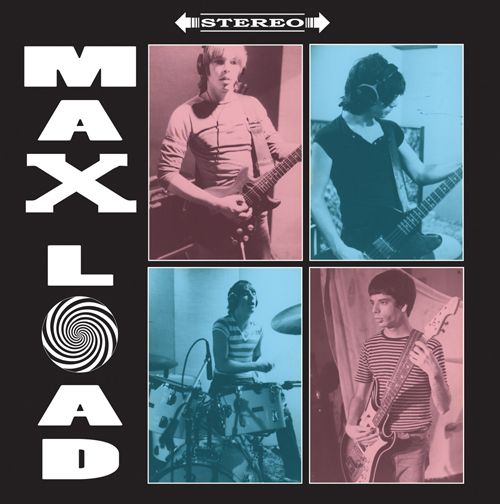 The long-awaited Max Load anthology originates from the years 1978-1983, and contains an LP's worth of Epic Records demos, a monumental single that put the band on the St. Louis punk/new wave map (first of its kind from the band's hometown of Belleville, IL), a CD of alternate material, and a DVD of an early public access appearance the band completed back in the early 80's, as mass-market cable TV was in its burgeoning state.
This effort was spearheaded by a chance meeting of Mike Yaffe (me!) and Jason Ross, head of local rock history archive BDR Records. Jason has been curating the local punk/new wave scene for quite some time now. Ever careful to give the local scene national and international recognition that was largely unattainable in the pre-internet era, he's created a juggernaut of a label, and garnered considerable attention to a long-lost era that had been largely ignored, save the remeberances of a few scenester diehards still hankering for a bit of the old time.
I initiated an interview opportunity after speaking with Jason at KDHX 88.1 FM St. Louis, where he hosted a long-running punk show, "Scene Of The Crime". I'd heard that the show's days were numbered, Jason's family was growing and his obligations were shifting. I knew I'd better get the ball rolling with the only person who'd sink the right amount of attention to detail into such a dauntingly complex undertaking.
I interviewed on-air, told the tale of a bunch of Belleville boys on a mission to dominate the staid STL airwaves, and hopefully set up for further deconstruction of popular myths surrounding what type of music should be played at our local Friday/Saturday night VFW hall soirees. Fighting the classic rock bug that was so prevalent at the time, we knew we were bucking trends, and this didn't stop us for one minute.
Upon a subsequent chance meeting at the local record purveyor (Vintage Vinyl), I told Jason, "You need to put out the Max Load record as a final piece of the STL punk/new wave puzzle". He immediately agreed, saying in regret, "I can't seem to locate Terry Jones (songwriter, singer and founder of Max Load) ..."
"No problem", I replied. "Here's his number".
And off we go!
We tried to place the record locally with Greg Black, of the superbly obscure band raymilland (the BDR release of which I'll cover in the near future) as he has capabilities to master recordings for vinyl. He relinquished, and the task was up to Jason to locate suitable facilities outside the area.
Material was chosen, liner notes were written, the photos were assembled, the fonts chosen, and the artwork began to materialize. Revision after revision saw this process stretch over a two-year period, and as each hurdle was cleared, we knew that the Max Load LP would finally see the light of day.
Upon first listen, you can tell that these guys were really onto something rather unique: a simplistic punk ethos with quite a bit of arty synth cred to kick in the sensibilities of the day. We all took various roles, musically, in the sessions. I played drums on the opener, occupied my primary role as bassist for the rest of side 1 (vinyl), and played synthesizer in my last stint with the band. A bit of guitar rounded out my claims to multi-instrumentalist status on this, my most visible release to date!
The thing I always enjoyed about Max Load is, although we felt that we were very original, we weren't afraid to borrow from our biggest influences, and it always worked out really well. We always purveyed a pretty obscure stance, but weren't adverse to quote some recognizable musical clichés along the way, just to cover bases. This gave us our cult status locally, and made it even stronger when the bigs came a'courtin'.
BDR Records threw us a great tribute upon releasing the package. They hired a local Belleville punk band (Trauma Harness) to play a set of Max Load material, along with tributes to other BDR-released product. This was so good, Terry was said to exclaim (he said it, actually, straight to me!), "I sure am glad that's them, and not us!" I wholeheartedly laughed and agreed, and was totally blown away at the energy (audio as well as emotional) the band produced that night. They raved up Max Load over Belleville contemporaries/natives Uncle Tupelo (out of which Wilco and Son Volt came) to great response!
One for the books, like Max Load themselves.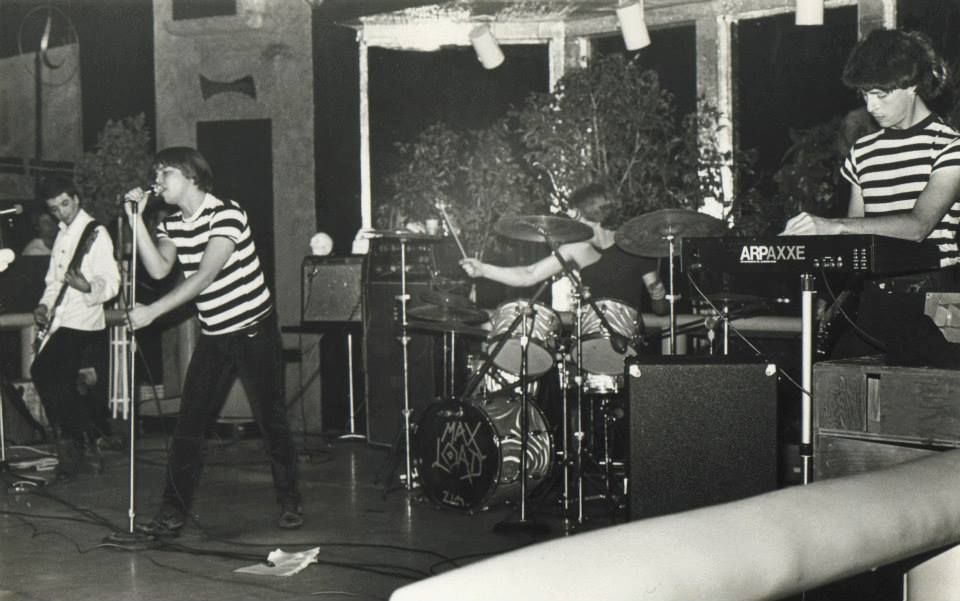 With rave international press of late (Ugly Things, Maximum Rock And Roll, etc.) as well as local review acclaim, Max Load is finally getting much-deserved recognition. They're now firmly ensconced in the annals of St. Louis music, along with Scott Joplin and Chuck Berry.
Keep your tubes hot and your antenna up! See you catfishers next time!