I've been planning an audio field day for quite a while. My main holdup was to decide whether or not my car ('95 Firebird) would cooperate with such a strenuous outing, and today I just bit the bullet and went.
This is what I witnessed, with my own ears:
Bel Canto!
What a clean look and sound... I could easily live with this set up for years. I listened to female vocals that came alive before my ears, with a speaker that was locally manufactured in Champaign, IL (home of Glenn Poor's Audio, more of which I'll get to later).
www.belcantodesign.com

Ars Harmonia Desmond, designed and handcrafted by Bruce Pea, are amazingly beautiful (looks nice here, eh? See 'em in person for a real treat!). Featuring a fullranger (no nothing between the speaker and the amp but wire) that maintains phase coherence with superb soundstaging, I personally think that he has a hit on his hands.

Bruce is the kind of artisan that, I'd figure, would rather labor over a pair of these beauties himself than farm out a bunch of boxes and woofers to mass effect. I for one would own these, especially at their way-modest price of, wait... wait for it... the totally doable sum of $1500! These are definitely high-end at an affordable price! Dayum!
Bruce told me personally (he was actually in the store when I was there!) that the beveled port tubes on these beauties took him three days alone to fabricate! I had to take his word that they are "as beautiful inside as they are out"! Double Dog Dayum!!
Find Bruce's Ars Harmonia Desmond (yes, you figgered right, named after the iconic jazzman Paul Desmond) at
www.arsharmonia.com
. Tell him mind's eye music sent you!
On to the reference system at Glenn Poor's Audio:
The BAT (Balanced Audio Technology) Rex II Power Amplifier!
These monoblock behemoths had to be at least 2 1/2' square, and amply heated the room, as you could imagine! The sound was as massive as the sheer size, and, according to Geoff Poor, owner of Glenn Poor's Audio, the Rex II contains numerous proprietary design features. They utilize a fully symmetrical circuit with a high-current, all-triode, zero-feedback, fully balanced design.

These have to be the cleanest, most accurate tube amps I have ever had the opportunity to audition! Listing at $19,900 each, they certainly are classed among the world's very best, and performed every bit as well!
And next, the Rex II Preamplifier!
The Rex II Preamp features their custom-designed amorphous core output transformers for improved performance, and is optimally matched to the Rex II power amps for precise control of line level signals with balanced ins and outs. Sonically, these improvements offer greater dynamics, transparency, top-to-bottom extension, and a simultaneously more coherent and organic portrayal of music. Find more details about the BAT Rex II amp/pre combo, as well as their solid state offerings at
www.balanced.com
And now, the front-end to end all front-ends (say that 5 times fast!):
The Esoteric K-01 SACD player!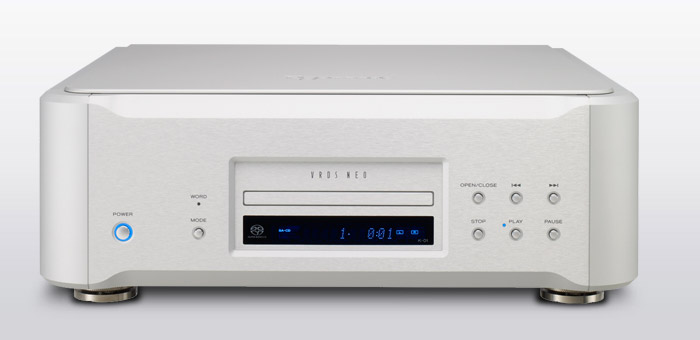 The Esoteric K-01 represents truly the state-of-the-art in statement front ends, and implements two 32-bit monaural D/A converters with eight parallel/differential DAC circuits per channel, as well as separate L/R power supplies. The on-board, high-precision clocking circuit has also been advanced. The power supply for each circuit block has been optimized by using four on-board power transformers. Three sets of 192 kHz/24-bit digital inputs, supporting the most advanced high-sampling-rate digital sources are also built-in. USB driver software supports 192 kHz/24-bit asynchronous transmission for connecting with a PC.
Audio bling with a capital $! 20 big plus for this monstrous item!
"Sounds like heaven", to quote Geoff. Can't wait to get there myself!
And, if that wasn't enough...
Wilson Alexia!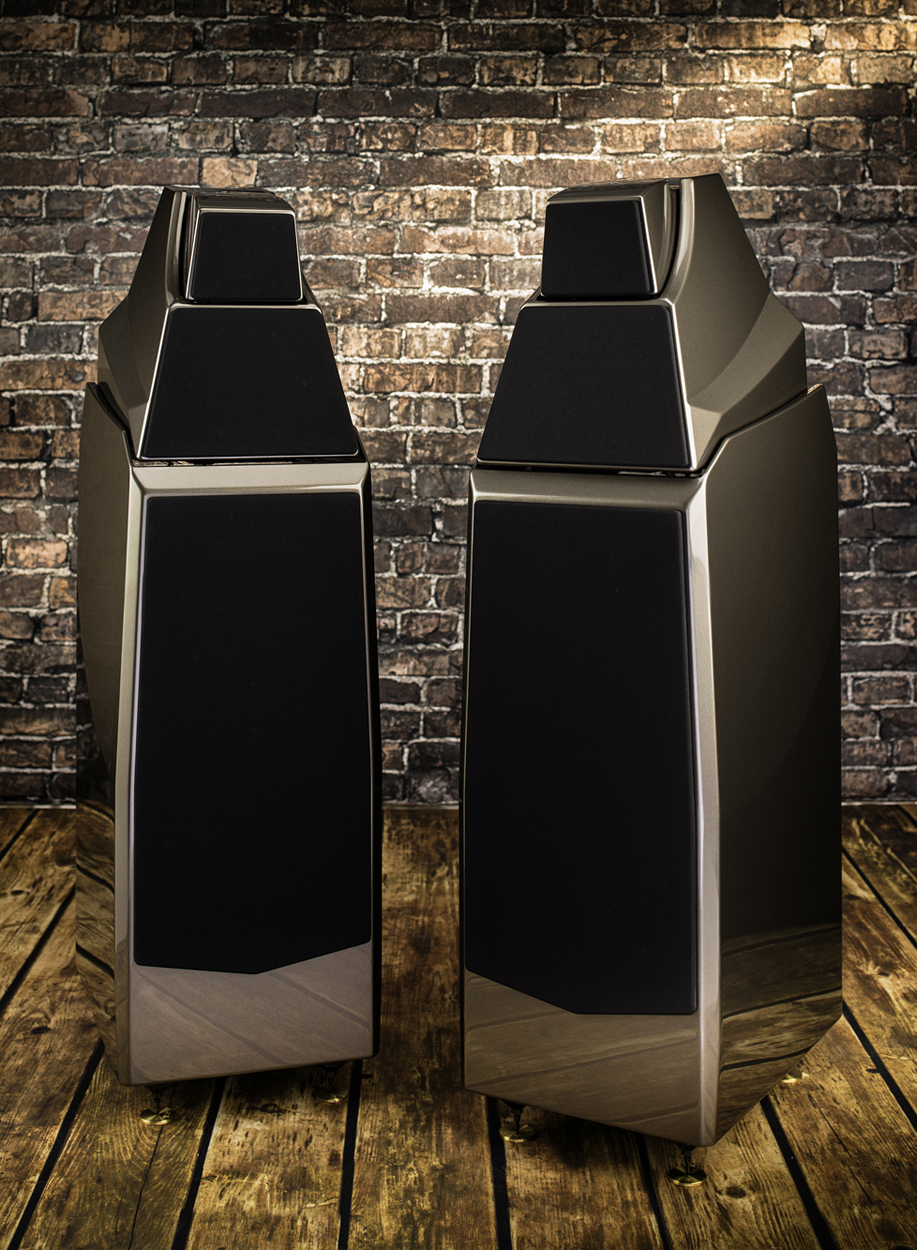 Featured in these pages last year upon their release, this was my primary reason for the long, arduous trip to Champaign, IL. Living in the vast audio wasteland known as St. Louis, MO (save St. Louis Stereo, also featured here in the Vandersteen article), I yearn for audition opportunities like this. They are surely few and far between.
When I was in the pro audio/musical instrument business, I'd regularly go to LA to the yearly meeting of NAMM (National Association of Music Merchants), and sample the wares. My bosses would send me as a product specialist so that, after all the schmoozing, I could recover from the hangover and sell some new gear.
Not so easy anymore (traveling or recovering). But I digress...
Wilson strikes a fair price point ($48,500) with Alexia (compared to Alexandria XLF@ 200 big!), and their finishes are as fine as a high-priced automobile. Maybe better! I was amazed at the finish quality, a big reason to position these beauties in a prominent place in your home or studio.
Now for some tech stuff:
Enclosure Type Woofer:

(Rear Ported) X-Material

Enclosure Type Midrange:

(Rear Vented) X-Material/S-material baffle

Enclosure Type Tweeter:

(Sealed) X-Material

Woofers:

8 inches (20.32 cm)
10 inches (25.4 cm)

Midrange:

7 inches (17.78 cm)

Tweeter:

1 inch, Dome (2.54 cm)

Sensitivity:

90 dB @ 1W @ 1m @ 1k

Nominal Impedance:

4 ohms / minimum 2 ohms @ 80 Hz

Minimum Amplifier Power:

20 Watts per channel

Frequency Response:

20 Hz – 32 kHz +/- 3 dB

Overall Dimensions:

Height: 53 1/4 inches (135.29 cm) w/spikes
Width: 15 1/4 inches (38.74 cm)
Depth: 21 1/8 inches (53.70 cm)

Total Weight Per Channel:

256 lbs



Glenn Pour's Audio, and especially owner Geoff Poor, is a very affable audio dealer, and he and they exhibit none of the trademark snobbery that might besmirch high-end businesses of any ilk. I was treated with polite care, and my questions were answered without condescending attitudes!
How refreshing.
Contact Glenn Pour's Audio at
www.glennpours.com
. Geoff's one of the good guys, as they say.
After all, he IS the BAT man! (Balanced Audio Technology, that is!)
So, boys and girls, keep your tubes hot and your antenna up! Hasta entonces!