Man, these guys know how to throw a swank event. Slick eats, comp bar (!) and all the trimmings (live band, hors d'oeuvre girls, et al) made this annual do a must-go!
Where do I start? There were 4 rooms with different types of 2-channel rigs, and since this was geared to the music fan vs. their usual 5.1 crowd, there were some "interesting" demos going on at the end of the day and the beginning of the event. A fly on the wall (me) could hear a bit of the following:
"Can you imagine all that sound coming out of only 2 speakers?"
"Oh, yeah, that's vinyl, I heard that's making a comeback..."
"Turn that thing up, I wanna hear it LOUD"...
"Are those speakers supposed to have grilles?" to which was replied, "We think they look sexy without them..." You had to be there, it was hilarious!
So, as you could see, it took a bit before us vinyl-loving, no-5.1-having tubeheads had our way!
Once the thing got cooking (bar open, eats out, loosening of the collective "tie", as it were), all was right with the 2-channel audio world!
Room 1: McIntosh MC275 (I'm in love), McIntosh D100, MacBook Air/JRiver, Paradigm floorstanders





Note: Paradigm speakers were said to be a new model between their Studio and Signature lines, with cones and surrounds from the Studio Series and motor assemblies from the Signatures, serial numbers 1 and 2.
Impressions: Mc, love. Paradigm, enough speaker to prove that this config was my favorite front-end, especially the classic 275.
Room 2: McIntosh MC303, McIntosh C48, McIntosh MVP891 Blu-Ray/CD player, Totem Element Earth loudspeakers
Impressions: Did I say I loved Mc? No need to repeat myself, their gear has made it EASILY into my favorite slot, price of course being a big consideration (despite the fact that I still can't afford them!)...
Speakers? These were my favorite, making this rig and speakers my favorite of the night, with nothing else even close. I could only DREAM of the 275, this preamp, Totems, and 24/192 files...
Reference room: Classe monsters, preamp (meh), some source, B&K 602 D2 speakers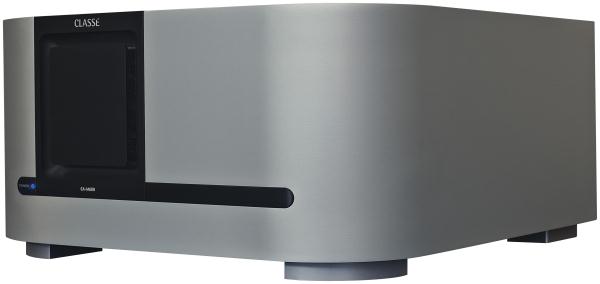 Impressions: Cold, analytical, hit me in the gut but not in the heart. Meh.
Drinks: 10.
Food: 10.
Band: 9.
Staff: Accommodating, friendly, professional, able to deal with the transition crowd well, loved us yobbos (I would have screamed at some of the 5.1 crowd).
Prediction: I met a friend of a friend who's going to Houston tomorrow to give a talk on a new audio format that's rumbling about, DSD. It will be better and bigger than lossless. I just have a gut feeling... If it is so, I WILL tell you that you heard it here first (not really, because I heard it through the grapevine already, I just didn't know my friend's friend was touting it for the manufacturers)! He describes it to me as the format that will do for lossless what MFSL did for vinyl (oversimplification of course).
Like Bomber and Hilly, keep your glasses raised and your zipper down (hey Prez, is that a sequester or are you just glad to see me?)...
See yas!